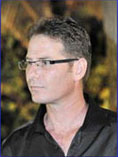 Shmuel Dan is a Jewish Judaica artist.
Master of  Hebrew  calligraphy  and  illustrator,
works on  high  quality  parchments  with  vivid
colours   of   ink   to   capture   and    ornament
Hebrew  Calligraphy and Jewish characteristics.
His style has the touch of both gentleness  and
pleasantness  that inspired by  the  Far Eastern
arts   and  Realism  of  the  old   masters  of  the   Renaissance  Era.
born in 1974 grew up and educated in Jerusalem. Shmuel Dan Has
a practical  engineering degree in Visual communication from the
Tel Aviv college and graduate of Avni Institute of Art and Design in
Tel Aviv. The goals of his creations are to glorifying and  preserve
the  Jewish Art and support Israel.
Shmuel Dan is also A Master of the Image transfer to wood Method,
Olso Known as hand made print on wood. it is a one week process
from the preparation of the wood untill the final Lacquered varnish.
these unique  work of art  are beautiful and special all are done on
a different piece of wood and all are original hand made by Shmuel Dan.


"Shviti – I have set the Lord always before me"
Psalms chapter 16, paragraph 8
Ink on parchment 29.5/14 cm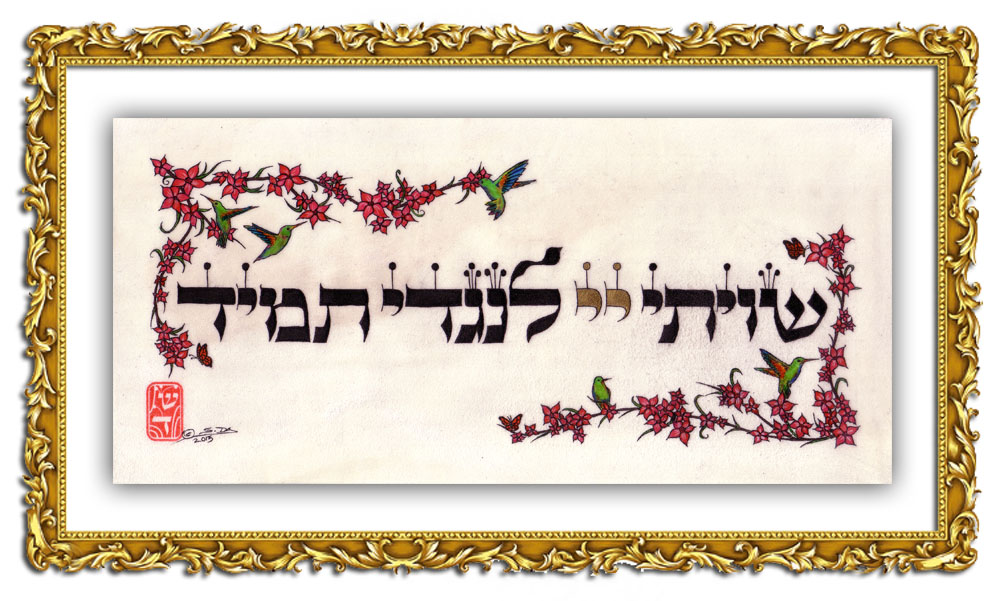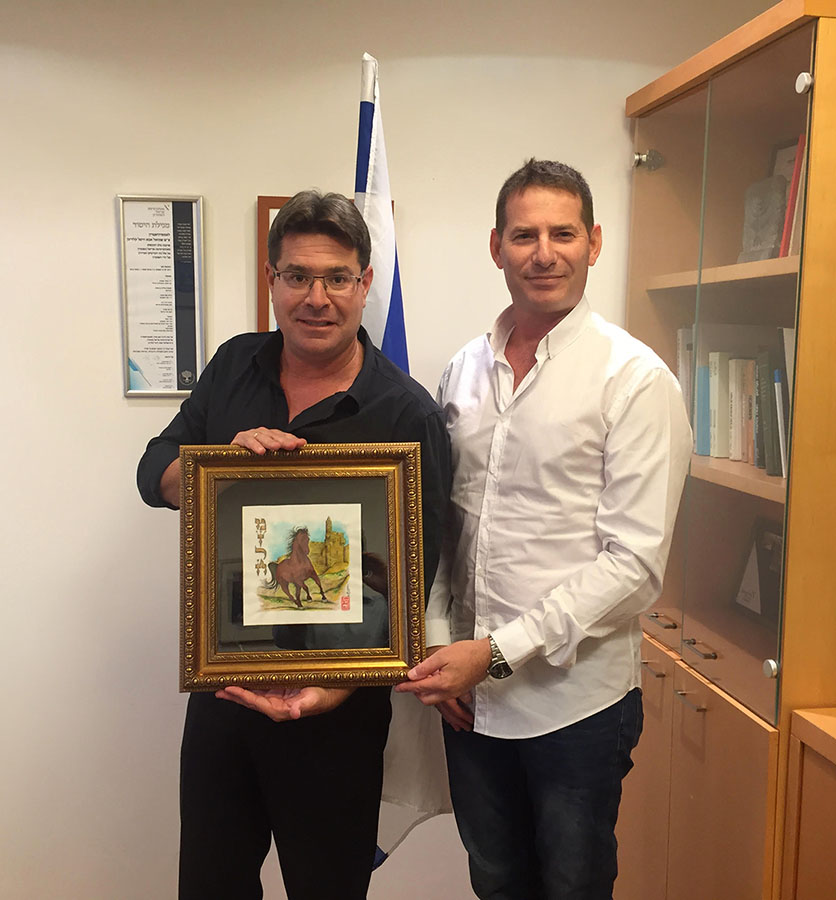 Mr. Ofir Akunis,
Minister of Science and Technology
october 27, 2017
_______________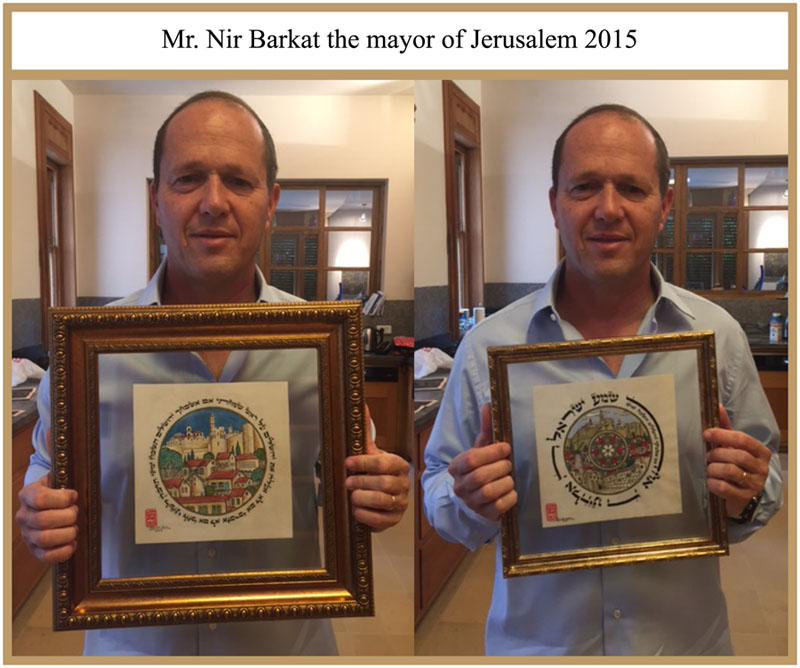 Mr. Nir Barket,
Mayor of Jerusaelm
August 20, 2015
_______________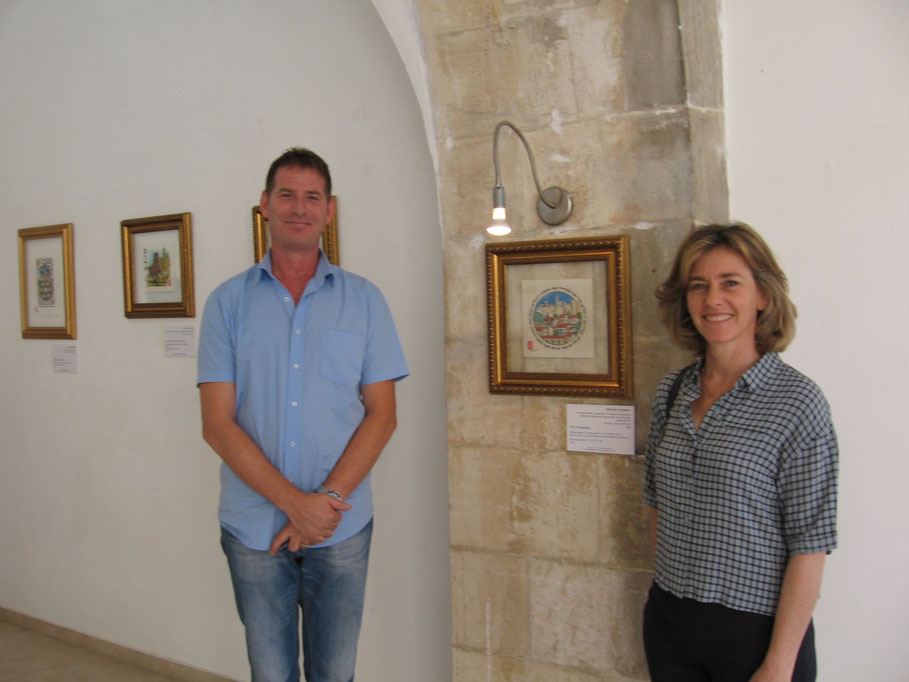 Mrs. Beverly Barkat,
wife of Mr. Nir Barket, Mayor of Jerusaelm
August 10, 2015
_______________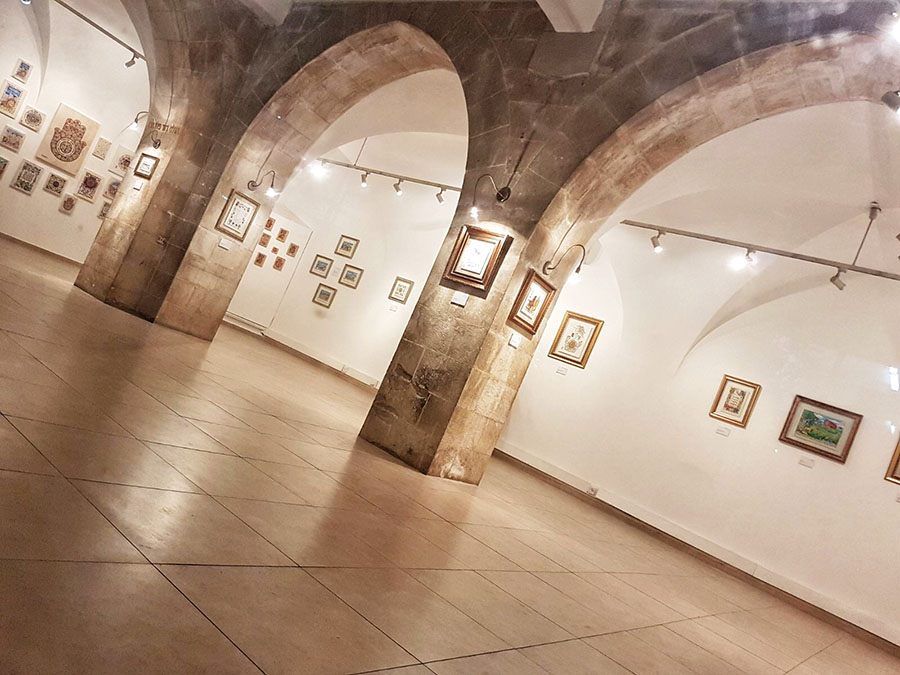 Exhibition in "Jerusalem House Of Quality"
August 2015 and 2017